We're sorry if you missed this event! It was packed. It was multi-sensory. It was smart, challenging, and joyful. Thanks, Dr. Grant, for a wonderful night! Here are a few photos. Stay tuned for the audio, and don't forget to reserve your seats ahead of time for the next Forum.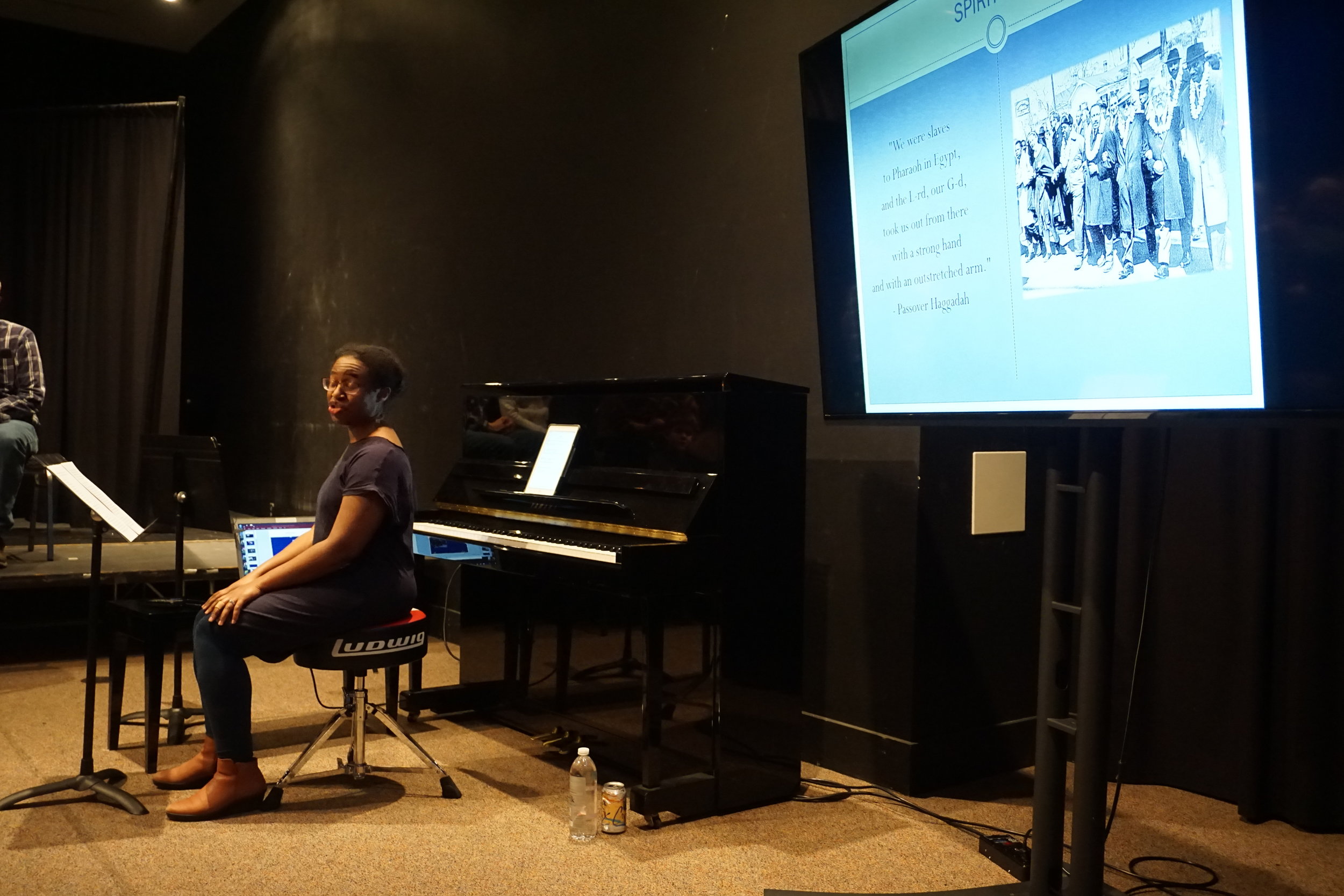 Local composer, pianist, and professor, Krystal Folkestad Grant, will take us on a journey of songs of freedom in America.
Expect some musical performance and not just a lecture.
Expect some improvisation because you will have the chance to ask questions.
Come to celebrate the liberating language of music, especially in the voices of the oppressed.
Warning: Singing could break out.
Born and raised in Birmingham, Alabama, Dr. Grant has served as the President of New Sounds Lancaster, a non-profit that showcases world-class, classically trained musicians performing music by living composers in casual listening atmospheres. She teaches musical composition at Lancaster Bible College.
Her work is found is found at http://arsarvole.wordpress.com
Sponsor This Forum for a Mere $250 and get 5 complimentary seats, media thanks, and live shout-outs. Contact tom@therowhouse.org for more information.