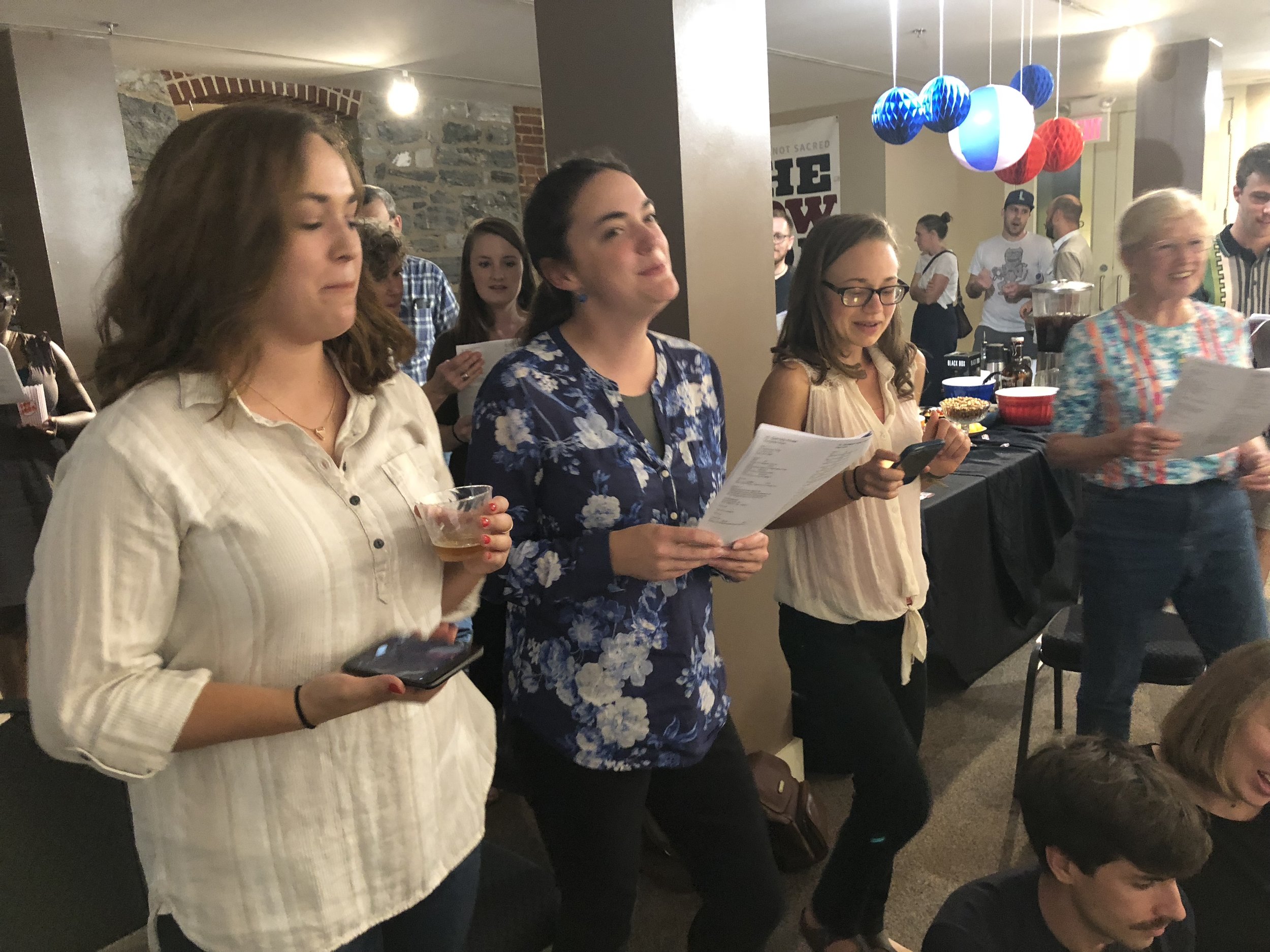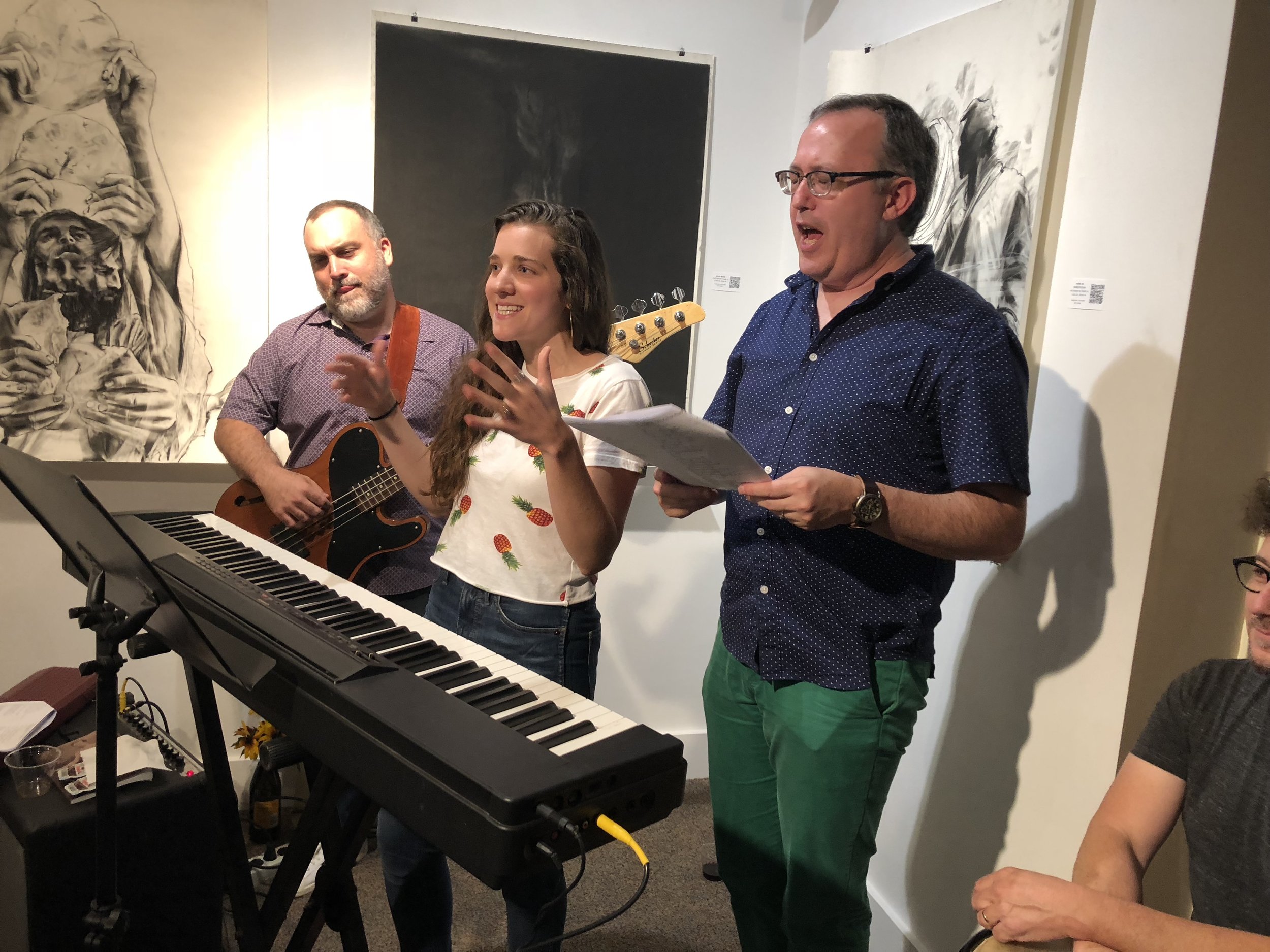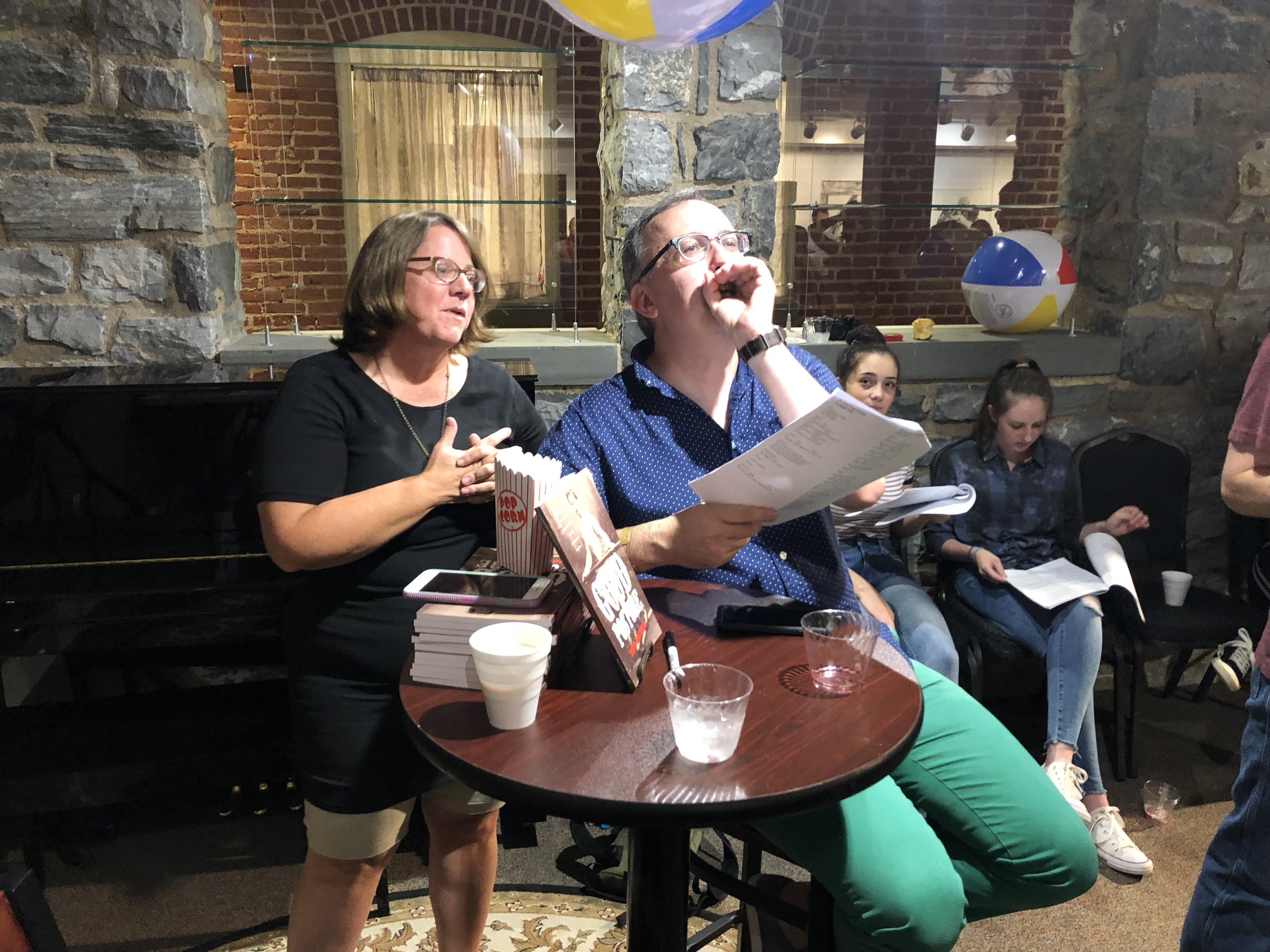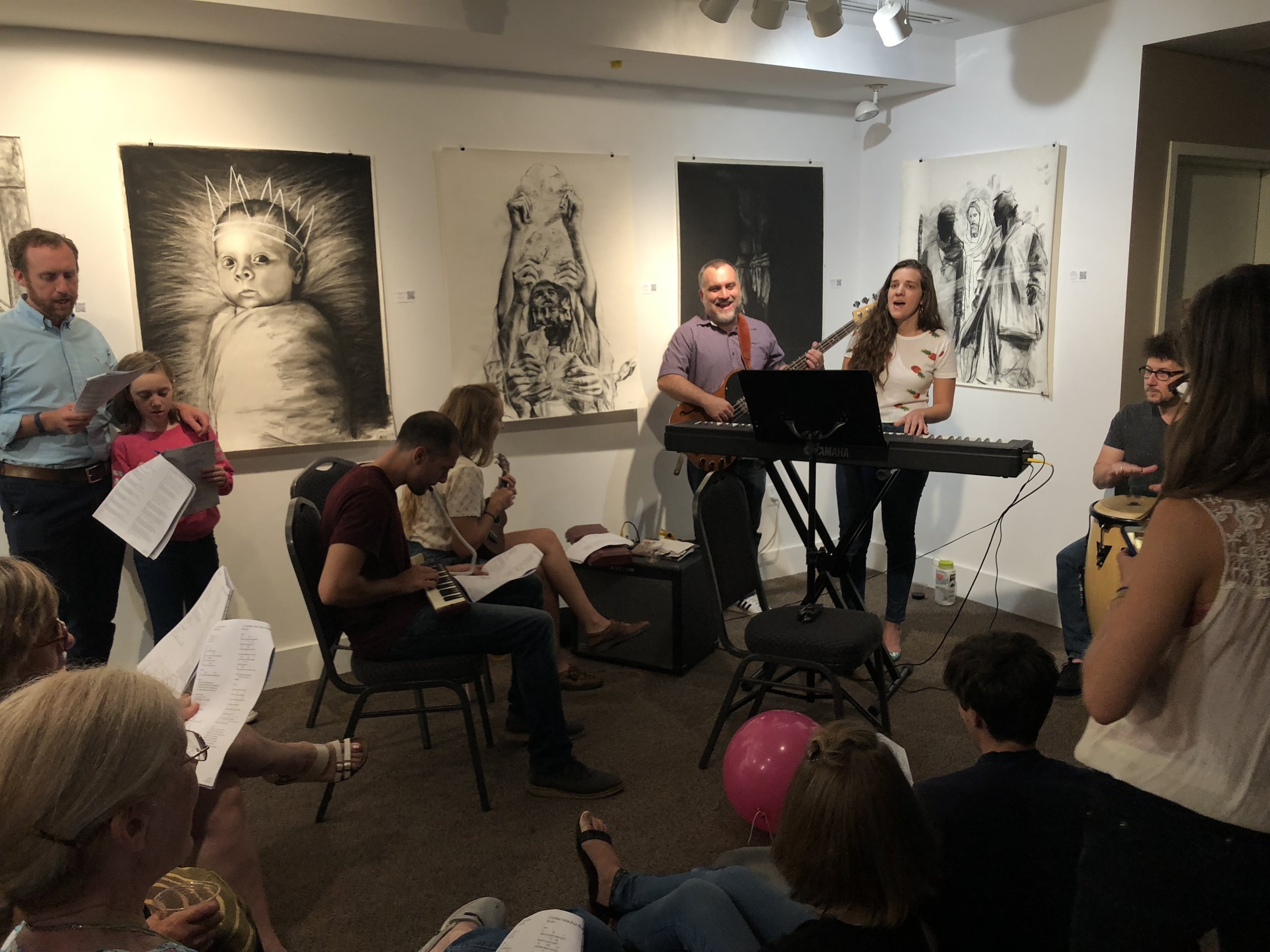 Here's a lil' taste of what to expect after Tom and his publisher Ned say a few words and folk get some tasty food and iced coffee in their systems. It's a sing-along, complete with song sheets so you can make a request. If you're into that kind of things, no worries. Tom will be signing books, and you can keep on eating and hanging out. Don't miss it!
Want to celebrate Tom's firstest book?
Do you need to improve your posture?
Then, join us for a launch party for the ages! Bring your credit cards, cash, or sideshow props. For a $15.00 donation per book while supplies last, Tom will sign one for you.
And then, you can take it home and read it.
You can use it with a group because there's a discussion guide in the back.
You can place it gingerly on your head and instantly experience good posture.
It really works! Just look at the dude on the cover.