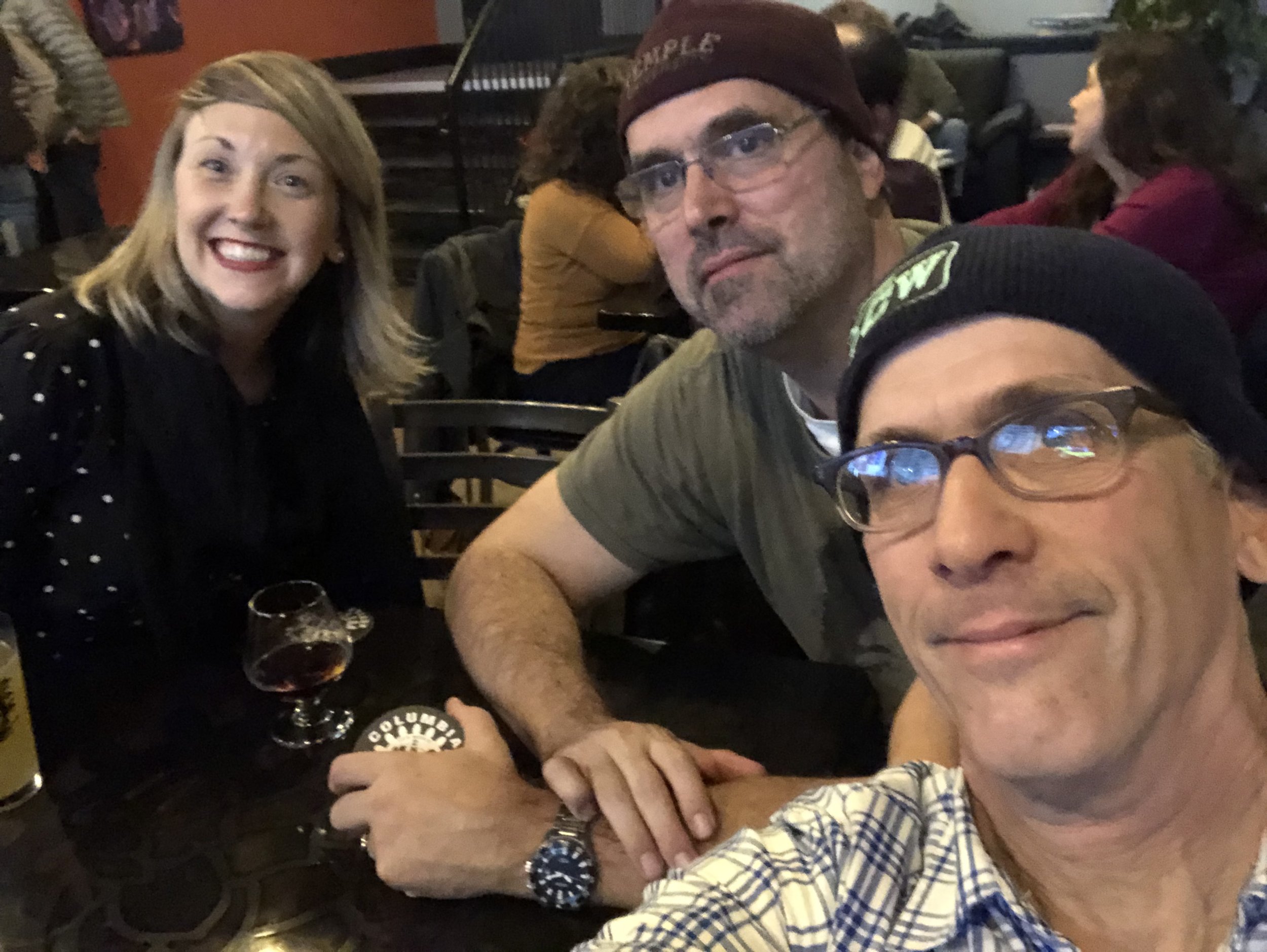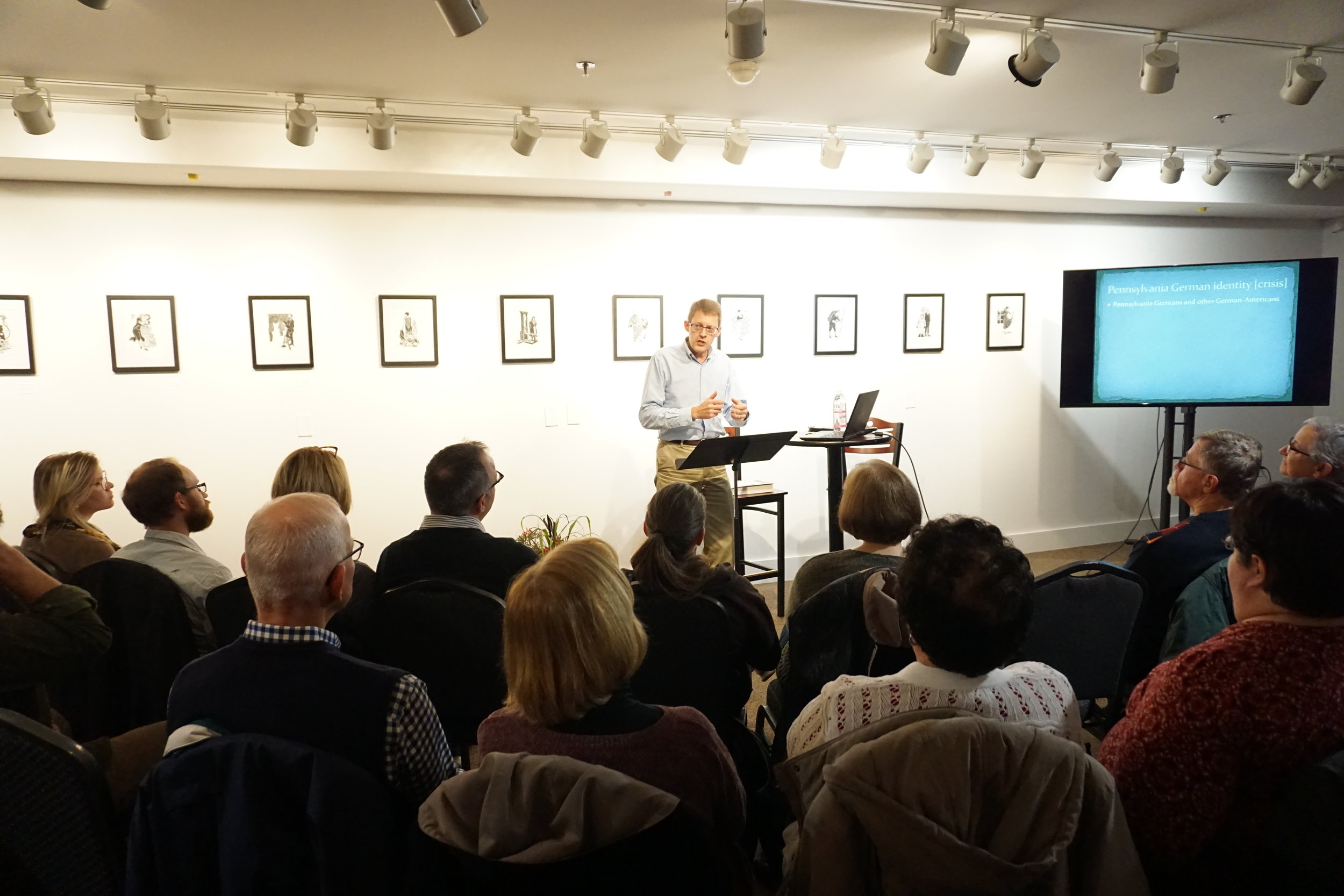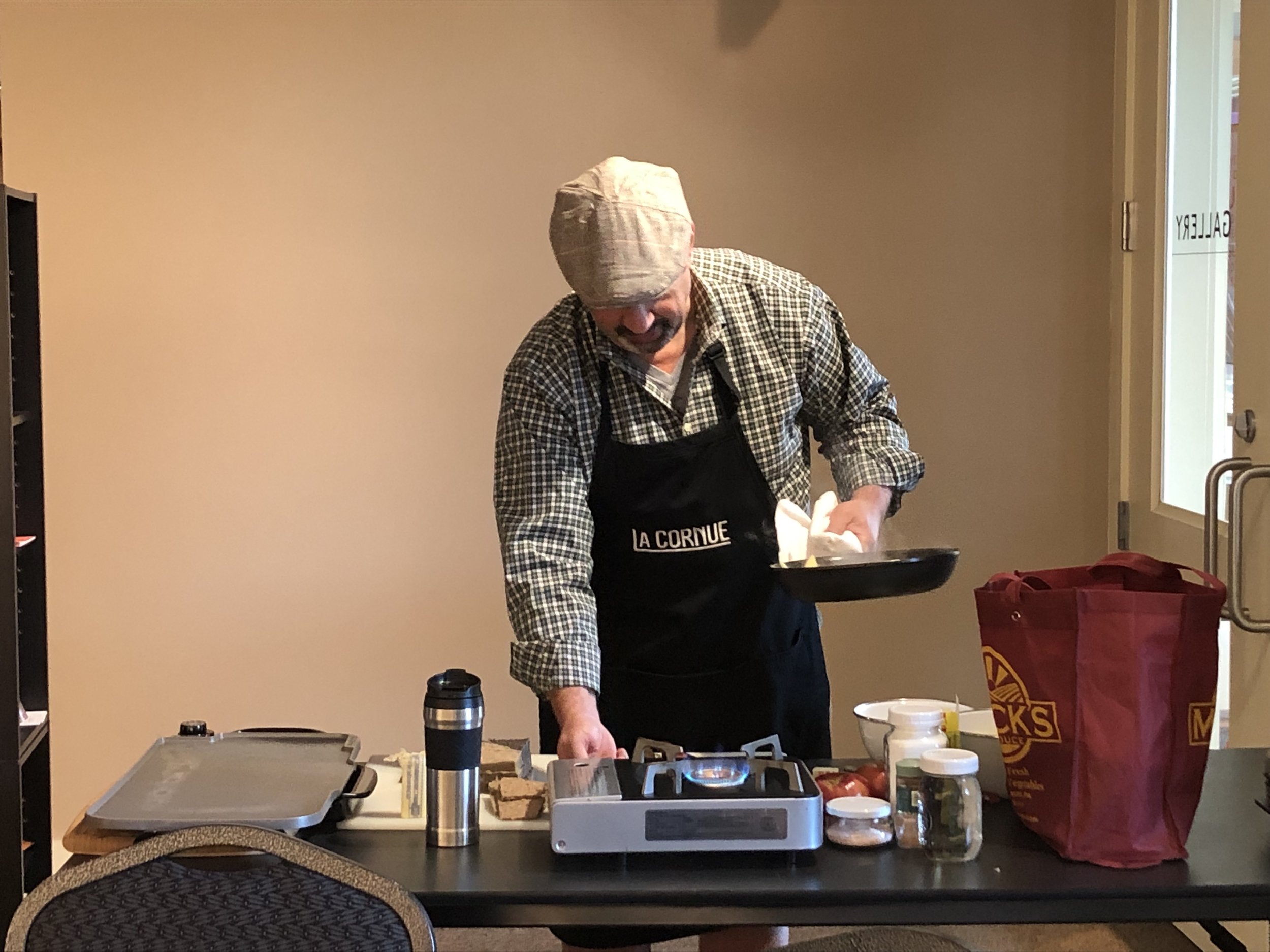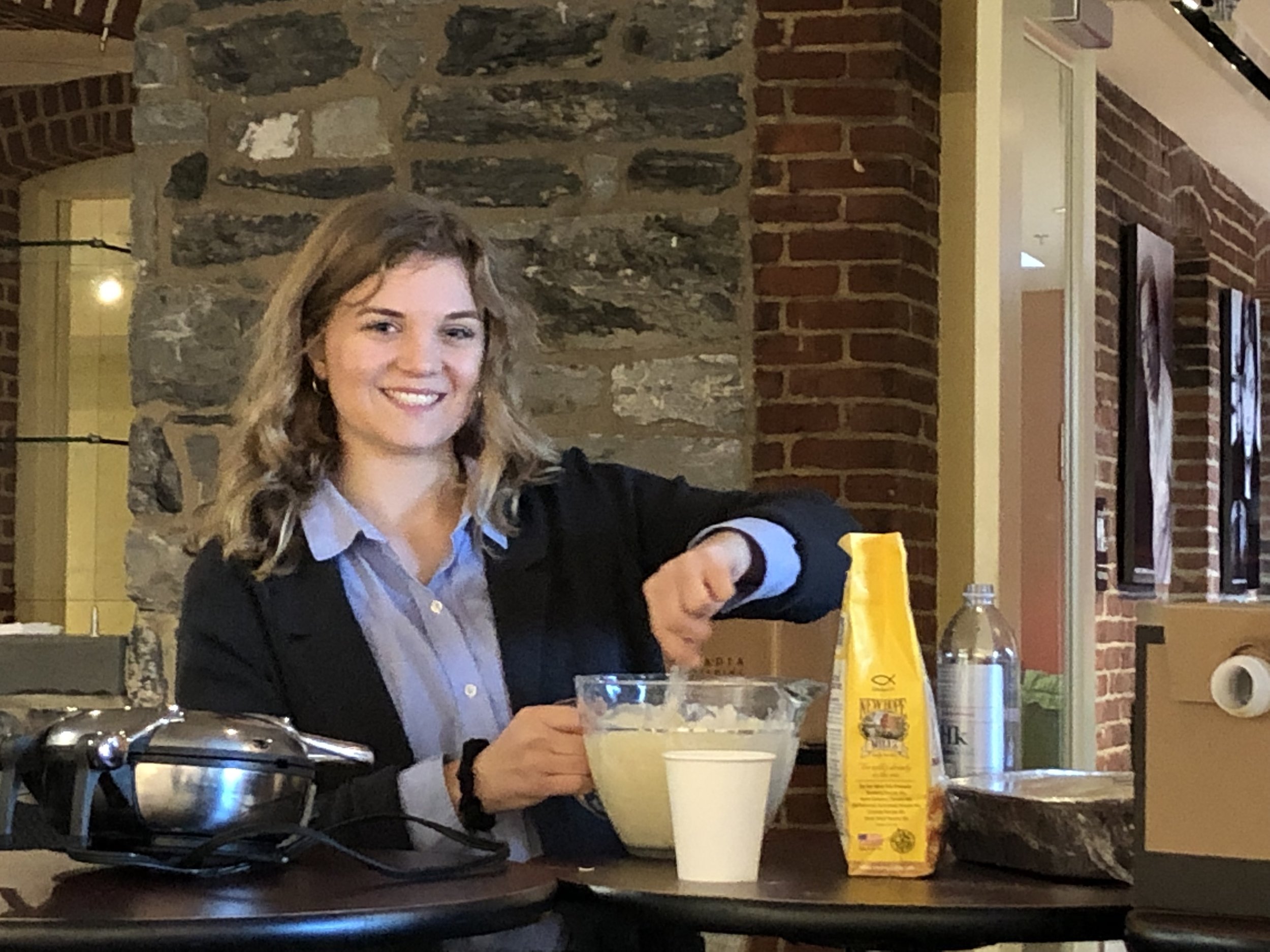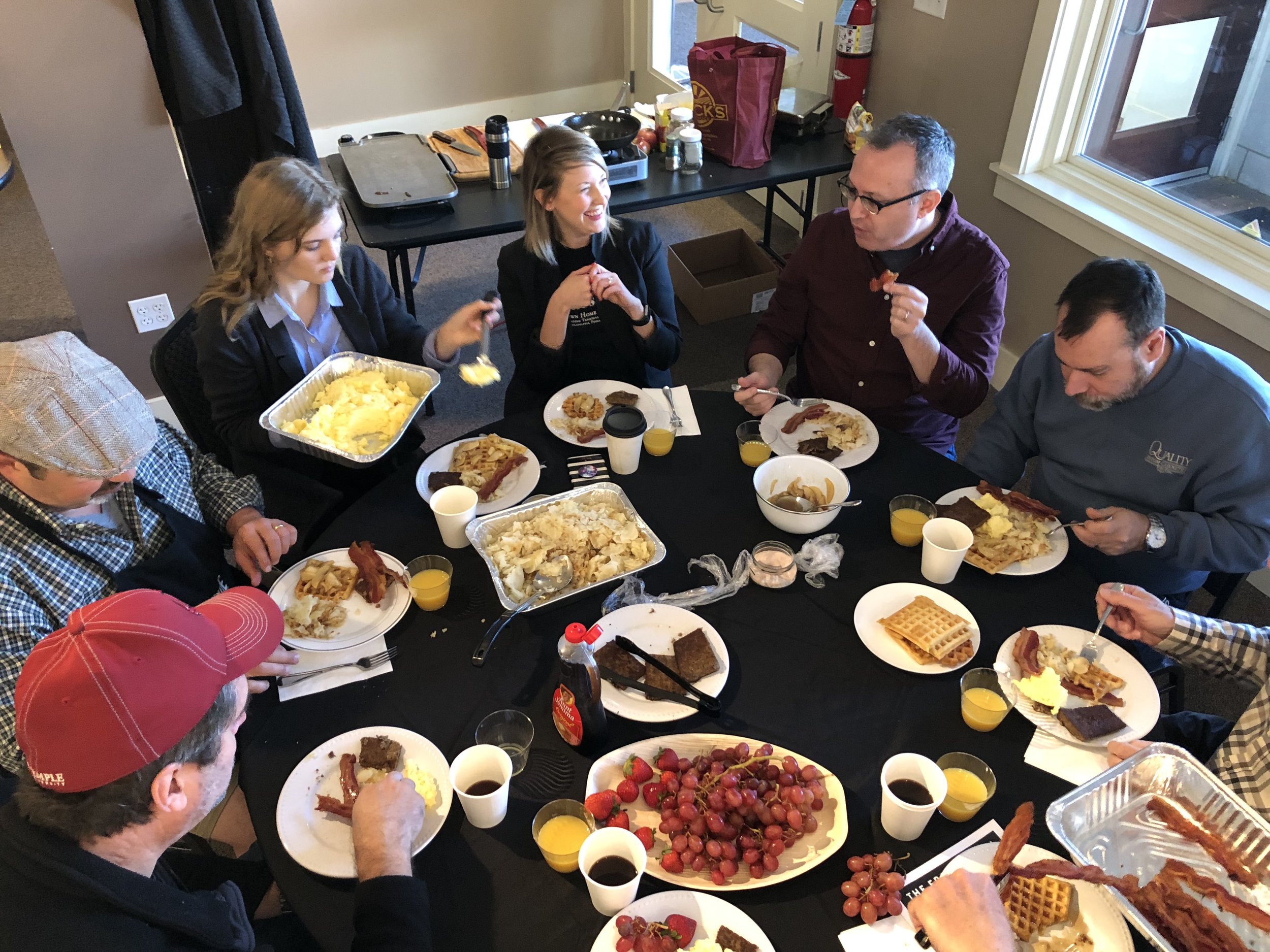 featuring Dr. Steven M. Nolt and Ms. Amy Strauss
Friday 11/9, 7:00 PM
in The Square Halo Gallery, 37 N. Market St., Lancaster, PA
$10.00 in advance; $15.00 at door; Row House Members plus one guest are free: Join here.
The PA Dutch culture is pervasive in Lancaster County. Did you notice?
You may wonder why Lank-iss-tur is pronounced that way by locals.

You may be a descendant yourself. Just look at your surname. Stoltzfus? Martin? King? Dead-ringers.

You may be a different kind of immigrant or outsider wondering why it's tough to break into Lancaster County culture.

Why did Germans settle these fertile lands?

Who are the PA Dutch now?

And what, pray tell, is in scrapple?
Join us as we consider together who these dreamers were. As usual, expect Square One Coffee and some really aromatic and tasty dutchie fare.
Chust Yous Wait, Nah!
and that's not all:
Saturday at 9:00 AM we are hosting a reception and scrapple breakfast with Amy Strauss
Hey, she wrote the book on this lasting Pennsylvania delicacy that you've got to smell to believe: Pennsylvania Scrapple: A Delectable History
This is a separate ticketed event through Eventbrite and limited to 20 participants. Members and each guest $10.00; General Admission $20.00
Amy Strauss is a food writer living in Philadelphia and has been published in Philly Beer Scene, Edible Philly, The Spirit News, Main Line Today, Southwest Airlines, OpenTable, BlackBook, Philadelphia City Paper and Drink Philly.
Thanks to our friends at Freinschaft Market, 398 Harrisburg avenue, Lancaster, we're serving up some authentic Frank's brand scrapple. Go visit them soon!